Last Updated On October 14, 2020.
In summer of 2019, my gorgeous friend, Oma had a thrilling beachward adventure in the bogus City of Lagos, I was opportune to have her share her awesome experience with me but before she's officially handed the pen in this super collaborative blogpost, I'll like to do a little opening.
Lagos state, alias Èkó, Lasgidi, city of hustle and bustle is home to a great combination of beaches sprinkled along its coastlines.
It is a perfect destination for ocean lovers and vacationers and with more than seventeen private and public beaches sprinkled all over this great city, I guess you can call Lagos the "beach capital" of Nigeria.
Also Read: Favour's Oniru Private Beach Getaway!
The Barracuda Beach Resort is situated in the affluent Lekki neighborhood, it is one of the best private beaches in Èkó and it is the perfect cushion from the expectant city life.
Located at Okun-Mapo Village, Off Ogbomo Road, Ajah, Lagos, the beach's serenity makes it the perfect escape for both foreigners and locals.
Allo, this is Oma speaking…
In preparation for the Barracuda Birthday Bash, I left Osogbo by 2:00 PM and arrived Ajah in Lagos late at night, 10:00 PM to be precise.
My friend, Grace – the birthday celebrant kinda advised me not to commence my journey that late. However, it was an eye opener because I got to see people living under bridges! Again, the traffic congestion in Ajah was so frustrating that I almost felt like crying.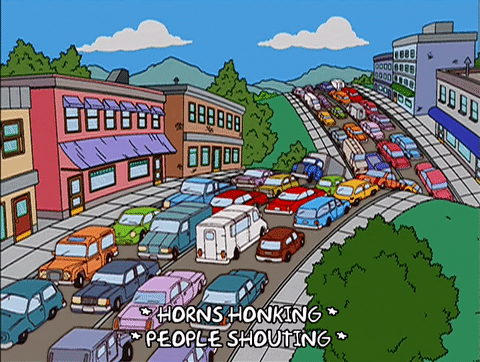 On my arrival, Grace jokingly laughed at me and kept hammering on her earlier advise. Her birthday celebration was scheduled for the following week but here's the cutting gist, it was my first time in Lasgidi so I went sightseeing and also had a sumptuous icecream cone at Palms Mall, Lekki. Yummy! I just love Lagos city vibes.
On the d-day, Saturday that is, we combined efforts with our queen to prepare for the big celebration. We were two guys (her husband included) and three girls in all, not a big crowd you'd think, together we cooked different delicacies, fried chicken and bought some drinks.
Later that day, we shut down Barracuda Beach Resort. Haha! The entry fee was 1,500 Naira but we got lucky with a small discount. When combined, we paid the fee for just four persons instead of five, 6,000 Naira only. See Awoof!
As the gbedu start to enter body, we bought extra drinks and included the indigenous palm wine, so delicious. You see, what I loved most about Barracuda Beach was its neatness, it wasn't so crowded like the Oniru Private Beach, you can say scanty if that's the word.
I just like how people were minding their business, partying and wearing cool bikinis. It felt like a dream come true, really.
Trust me na, I went in search of some culinary adventure so I pampered my taste buds with sumptuous suya! I also rode a horse alone, another first and at the edge of the beach, very close to the shore we took some cool pics and I had the chance to meet a couple strangers.
It was a spectacular occasion but our jollification that day could've been ruined by one annoying uber driver. Can you imagine that this Kunle of a man took a longer route to the beach and drove slowly from Grace's place at Ajah so we'd pay a higher fare?!
Not cool Kunle.
Fun Things To Do At Barracuda Beach Resort
1. Go on a Horseback Ride
2. Play Football, Basketball or Volleyball
3. Hit the Swimming Pool
4. Eat Colourful Meals
5. Book a Stay at Barracuda (price range: 22,000 – 44,000 Naira)
---
After the merriment at Barracuda, the party continued as we hit a bar by 7:00 PM, I've forgotten the name now. At the bar, something funny happened, there was an irresponsible father dancing on a stage alongside his son. Apparently, they were both trying to earn some quick cash.
Heck, it was even funnier when they danced to our seats, the small boy's head was so big and shiny plus he had no shirt on. If you were there with us you could've laughed as well.
Now that I think about it, I suspect that someone in my clique may have given them some cash.
By midnight, we've been at the club for a couple hours and can I just say, Lagos nightlife is so unique! Can you believe we stayed at the club until 1:00 AM the next day?!
All through, I like how Grace's husband, Sammy was present during her birthday bash. She had fun, I did, we all did and I wouldn't change anything that happened that memorable evening including the annoying uber dude!
About Contributor
Oma (@oma_doe on Instagram) is planning to visit more beaches in Lagos. She is an easygoing lady, fun to be with and she's fond of exploration, shopping, vacation, taking pictures, hanging out with friends and trying out new things though she never tasted Ewedu and Amala during her time in Osogbo.
She is a huge fan of "love music" from Ed Sheeran, James Arthur and Tatiana M and currently speaks a little bit of deutch!
Oma is also a proud fashion designer.
Picking up sewing as a passion during her National Youth Service in Osogbo, capital city of Osun state, she founded Oma Stitches (@oma__stitches on Instagram) and has been running with it ever since! Serving both male and female clients, Oma is known for her efficiency, creativity and quality of work.
Send a DM to Oma Stitches to transform your lovely fabrics.
In other news…
If you'd like to see more beach articles, collaborate with me or submit a guest post, you can shoot an email to ericotrips [at] gmail [dot] com.
Over to you!
Have you ever been to the Barracuda Beach Resort? What was your experience like? Kindly tell me these and more in the comments section.
Thanks for the story Oma and thanks to you in front of your screen for reading this article.
---
Photos from Oma, Jumia and TheFisayo
Get in Touch.