Woohoo! You're welcome to another exciting blogpost.
Today's pretty amazing because it's my third award nomination response in less than a week, read the first one here.
Before we get seriously underway, I'll like to say a big thank you to Trenzznet for considering me for this nomination. She blogs at thetrenzznetwork.wordpress.com and most of her content is focused on beauty, lifestyle and the Christian faith.
In one of my favourite blogpost, Trenzznet talks about a handful of new skills to learn during quarantine and it's an awesome read! You should check her out.
And now, the rules…
The rules are simple
1. Thank the blogger who nominated you and provide a link to their blog.
2. Answer the 11 questions given to you.
3. Share 11 facts about yourself.
4. Nominate 5-11 other bloggers
5. Ask your nominees 11 questions
6. Notify your nominees once you have uploaded your post.
Let's get to my answers, shall we…
1. What is writing/blogging to you?
Blogging to me is a form of art.
From the headline, introduction, image, body, to conclusion and of course, call to action. It's a very beautiful form of expression.
2. What drives your life?
Ah, this is a serious one.
Well, what drives me is a certain hunger that I'll be great someday.
Also, whenever I put my mind to achieving something, let's say uploading new content to my social media channels, sending someone an email or interviewing a travel genius. This drives me to do more and more…
3. Favorite film?
My favourite film is A Beautiful Mind.
It follows John Nash, a Nobel Laureate in Economics who is also a schizophrenic mathematics genius, he falls in love and thinks he's working to stop an international infiltration but somehow, this kinda escalates beyond proportions and he's checked into a mental institution.
I like the film because of its multi faceted style, it touches on love, understanding, brilliance, intellect and much more.
Photo Credit. Movie Retrospect
By the way, A Beautiful Mind has scored multiple awards including Academy Award for Best Picture and Academy Award for Best Actress in a Supporting Role.
You should see it.
4. Define fun for you?
Fun for me can be anything from playing video games (I really enjoy Call of Duty), watching a movie, viewing skits on Instagram or YouTube to checking out my friends WhatsApp status.
Although when I do want to have fun, I visit any art gallery, museum or public space in my neighbourhood. Now that's it!
5. What makes you happy?
I can't lie, my blog makes me very happy. It's been one of the few things I've created in previous years that have added a new meaning to my life.
I never knew I could be enjoying blogging so well to churn out weekly content ever, this blog gave that to me.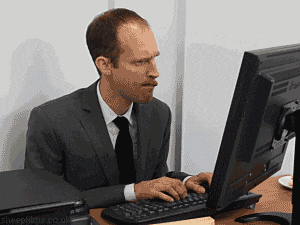 6. What bothers you?
Not having adequate finance or expertise sometimes to achieve my immediate goals, but I know everything will fall into place eventually.
7. Your favorite book?
My favourite book right now is a Christian book, it's called The Lifestyle of Faith and it's written by David Abioye.
In the book, the author proclaims the importance of faith in the Christian journey and he sites many powerful examples in the Scriptures.
8. One unusual thing about you?
I visit the cinema alone.
9. Who inspires you and why?
Everything inspires me but most importantly my family and close friends give me the best reasons to keep pushing.
10. What are your hobbies?
I like listening to the radio and my favourite channel right now is a home based one called Cool FM, it's up on 96.9 Lagos and I think the channel is available online. The talk shows are absolutely my favourite.
I also enjoy reading blogposts and fiction stories, listening to inspirational songs, and once in a while, I have fun making video content just like this one below.
11. Who are you?
A part of me is telling me to say, "I'm the fight, I'm the liquid metal, I'm the lion himself and I'm the indaboski…" Ha, only Nigerians may be able to relate to this.
But on a more serious note, I'm Eromonsele Emmanuel and I'm currently on a journey of self discovery.
Yippee! 11 facts about me…
1. I'm Nigerian.
2. I have a degree in Architecture.
3. There's a lot of people I talk with on the blogosphere and on my social networks, but I really don't keep a large circle of friends physically.
4. I recently polished my driving skills.


5. I like the idea of racing circuit sometime in future.
6. I've spent over ten years in Lagos but I haven't been able to learn yoruba language since.


7. I make fun out of almost everything.
8. I love road trips.
9. I like asking questions whenever I attend conferences.
10. I'm always excited when I write about public transit or anything close to the transport sector. In fact, some of my best performing blogposts are on Danfo and Keke Napep.
See this article: 5 THINGS YOU SHOULD KNOW ABOUT DANFO BUS
11. Art galleries are my go-to place when touring a new city. In my opinion, it's one of the best locations to learn about the culture of a certain group of people.
And the nominees are…
1. ORE
2. GLADY'S DIARY
3. OLO THE COMPLAINER
4. ROSA JONES
5. IDAYAT JINADU
6. BASIL RENE
7. LINDA TANCS
8. ONYINYE OLUFUNMI
9. SMILEY SOCIETY
10. MONSIEUR CLIFFE
My questions are…
1. Where were you born? What was your hometown like?
2. Describe your idea of a perfect day.
3. If we all worked fewer hours a week, we would have more time to spend on leisure activities. What activities would you like to indulge in?
4. How do you find inspiration and get new ideas for your blog?
5. Do you think creativity is important? How do you practice creativity in your personal and professional life?
6. What is the most useful app on your phone?
7. What does gratitude mean to you? What are some ways in which you express gratitude?
8. Which famous celebrity do you admire? Why?
9. What is your favourite travel hack/tip?
10. What are your fears travelling? And how do you overcome them?
11. When you joined the WordPress community, what were your thoughts? Did you have any expectations? Was there any specific reason why you chose blogging? (Apart from being passionate about writing)
Hiya nominees, I'll be looking forward to your thoughtful response in subsequent blogposts.
---
What was my most interesting answer? Lemme know in the comments below.
Thank you for reading. See ya!
---
Featured Image. Clara on the Road