Again, I'll like to say a big thank you to Darell Philip who nominated me for this outstanding liebster blogger award.
Darell blogs over at https://darellphilip.wordpress.com and most of his content borders on poetry, culture and spirituality. Make sure you check out his poem on racism. Click here.
So, the rules are…
Thank the blogger who nominated you, and provide a link to their blog.
Answer the 11 questions given to you.
Nominate 11 other bloggers.
Ask your nominees 11 questions.
Notify your nominees once you have uploaded your post.
My Replies…
1. What is your favourite book and why?
My favourite book right now is a Christian book, it's called The Lifestyle of Faith and it's written by David Abioye.
In this book, the author proclaims the importance of faith in the Christian journey and he cites many powerful examples from the Scriptures.
2. What song do you currently have on repeat?
Ah, that has to be Ease Your Mind by StarBoy/Wizkid.
He sings about persistence, confidence and determination and his words encourages listeners to be consistent because their breakthrough is soon to come. It all takes time.
My favourite part goes,
"…Some days, it fi be like sey your rain no pour
Hear my brother, even if it be like days too long
Even if it be like sey your light no come
Just ease your mind
You know sey, this life na turn by turn
When your time come, my brother, no go gone
When your thing come, my brother, no go rush
Just ease your mind…"
3. Which season (Autumn, Spring, Summer or Winter) of the year best describes you?
Well, in Nigeria we have only two seasons, wet and dry. The latter is mainly rain while the former is harmattan and summer I guess.
So, for me I'll say the season that best describes me right now is summer. It's also the best time to tour the country!
4. In the event of an emergency home evacuation what is the first item you grab?
That's easy, my phone.
5. Which historical figure would you most like to meet and why?
I'll like to meet Nelson Mandela and if I do, it'll be to ask how he got the motivation to continue the fight against the apartheid regime after all those years in prison.
6. What makes a good blog?
Wow, this is multifaceted.
First, in terms of design. It must load fast on computers particularly mobile devices. I've seen a whole lotta fancy sites with menus, headers and widgets that just take way too much time to load.
Second, and this is concerning content. Write-ups should be readable and very relatable. You should write in a personal way, as if you are communicating with someone rather than a group of people.
Then lastly, the blog must show some form of good SEO ethics from the titles, permalinks, meta descriptions and meta tags to backlinks. Also add essential keywords in your article and promote on social media too.
I believe this is only a tinny bit of what a good blog should look like.
7. Back to the past or forward to the future?
Forward to the future. I'm curious about how things are going to be post Covid-19.
8. Your dream vacation?
Seychelles. That's all I can say.
9. The greatest movie of all time?
Hmm. Do you want me to start a war?
In a similar article, I said my best movie was A Beautiful Mind but that has changed. I recently saw Miracle in Cell No. 7, it's called in Turkish, Yedinci Kogustaki Mucize and it's a heartbreaking story of a mentally ill father who is wrongfully charged for murder and his grandma and daughter.
Watch it here on Netflix.
10. Wealth or health?
Health I must say. Money can't be enjoyed if I'm constrained to a sick bed.
11. Your proudest moment?
Okay so sometime ago, a lady messaged me on my Twitter account for info about a resort in Ibadan. When people make enquiries about destinations I talk about over here, I feel very proud but it's even better when the connection is over on my social network.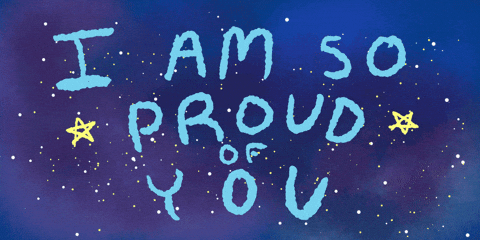 And The Nominees Are…
Whoever is interested in the liebster award should consider sharing their response to these questions as well, everyone's welcome.
---
Thank you for stopping by and reading this blog today.
What was my most interesting answer? C'mon lemme know in the comments below.
See ya on the next one.