No doubt, it's been a tough few months for the travel industry because of the Covid-19 pandemic. As travel businesses tackle its horrific effect on their finances, it seems likely that a few companies are looking at a spike in profits even in this new era.
With virtual communication on the rise, Zoom is currently recording a huge jump in active subscribers. In fact, a shocking 200 million users signed up in March alone; in the world of motion pictures, movies like Living in Bondage are now opening big on Netflix; and it's no secret that rapper, Tekashi 6ix9ine broke the Instagram Live record for most views with over two million spectators. Whoa!
At the moment, more people around the world are communicating, transacting deals and following favourite football clubs from the comfort of their homes.
But get this; travel too has evolved since the occurrence of internet connectivity and as you know, travelling definitely makes community transmission possible. So, it's no wonder that travel operators with public interest have worked on inventive techniques to keep the spread of Covid-19 at bay.
Without further ado, let's discover five weird but effective changes in the world of travel.
#1. Wait, What?! You Mean They Cut The Numbers?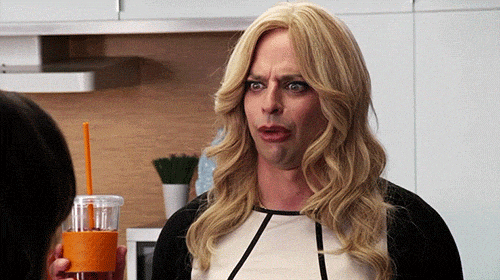 Beginning our journey in Lagos, Nigeria's economic capital and for further clarity, I also spoke about this on a previous writeup, transport workers are advised to slash their current passenger numbers. So now it's either a sixty or fifty percent capacity.
After the lockdown restrictions when Governor Babajide Sanwo-Olu announced the Covid-19 transport guidelines, Lagos owned services like LAGFERRY and LBSL were the first to comply with the new order.
On BRTs, boats and other large capacity vehicles, passengers observe alternate seating positions, that is, they sit in such a way that the seat ahead, behind and on the side are kept empty.
Now several weeks after, the level of compliance has been on the low with security operatives collecting cutbacks and drivers refusing to follow instructions.
#2. Hey Mr, What's This Screen For?
Also in the same time of lockdown relaxations, Keke Napep (tricycles) in Lagos have been spotted with a transparent and protective shield.
According to TVS Nigeria on Twitter, "the Simba Safety Shield is a transparent curtain that evenly divides the back seat from the front seat. It ensures that the passengers sit apart at all times and restricts air flow."
Even if I say so myself, this screen has got to be one of the most creative and safest ways to mitigate Coronavirus infections while in transit in Nigeria if not Africa and the rest of the world!
https://twitter.com/OgbeniDipo/status/1257368867405549574?s=19
Since its popularity, passengers and Keke Napep riders have applauded the new TVS initiative.
#3. Whaddaya Mean I Gotta Stay In A Box?
Pretend you're in a first class cabin but without the aesthetics, entertainment or air hostess coming to check on you from time to time. That's exactly how it feels like to travel in one of these buses from Asia.
Umm… methinks Roddy Ricch 'The Box.'
I can only imagine that designers of the cubicles would need basic and precise information on the vehicle dimensions and spatial requirements.
With these special containers, authorities can evidently limit the rate of transmission of this Covid-19 virus.
The cubicles are installed on high or medium capacity buses, I mean maybe thirty passengers and above and they're also cleaned regularly.
Do you think airlines can adopt this practice?
#4. Ha! So You Now Specialise In Cargo Transport?
That's right! This pandemic's got stakeholders in the air business looking for opportunities to stay afloat and none other seems more viable than transporting cargo.
Although airline operators around the world can expect to gradually bounce back as countries ease restrictions, air carriers started carrying cargo in the cabin of their passenger aircrafts as soon as Covid-19 hit.
Understandably, it takes engineers thirty hours or more to reconfigure and unload the seats on a regular passenger airplane. And cargo ranges from sanitation and medical supplies, thermometers, PPEs (personal protective equipment), Covid-19 test kits, sterilisation vehicles and just the regular stuff.
Related Article: SEVEN FIXES THAT WILL CHANGE AIR TRAVEL IN NIGERIA
Airlines that jumped on the cargo trend include Air France, Qatar Airways, Lufthansa, Delta, British Airways, SWISS and KLM to mention a few.
#5. Excuse Me Madam Air Hostess, But Why Are These Seats Empty?
Over the past few months, a number of airline operators with larger aircraft like the Boeing 777 and 787 have discouraged passengers from occupying their middle seats.
Though an applicable approach to curbing transmission rates, its inconsistencies may make this measure counterproductive.
For instance, one of my blogger friends, Nick recently flew from Jamaica to New York. On the first leg of the flight, physical distancing was ignored but on the connecting flight from Florida to New York, the airline – JetBlue blocked off the middle seats and he eventually had to pay double.
Conclusion
Evidently, the travel industry has been at work with mitigating the world's greatest fear of the moment.
So, a little recap of effective changes in the world of travel.
60% Passenger Capacity On Public Transport
Protective Screens On Tricycles
Passenger Cubicles On Public Buses
Airlines Are Focusing On Cargo Transport
Empty Middle Seats On Airplanes
In the coming weeks, many more inventive techniques will see the light of day and I will be more than prepared to discuss em.
Over To You!
As always my friend, this isn't a one-man-show and I'll like to hear your point of view on this topic.
What method do you think is the most reliable? Has public transit recently changed in your community? Are there new developments in the world of travel that I haven't spoken of?
Kindly let me know in the comments below as I look forward to hearing your thoughts.
And remember, always maintain social distancing.
Arrivederci.
---