I've been writing a bit of content about air travel and the Covid-19 pandemic over the past few weeks. That said, I decided I'd switch things up and make this an exception by bringing you a semi-formal narrative about my recent 'procedures' for my blogposts.
It's all good here.
Not to worry, this is going to be as casual as possible and not the regular 1,500+ words you read weekly on here. I was actually inspired by Jirah Merizz (she's an awesome art and lifestyle blogger, check her out) to write this.
So, without further ado, this is what my ten-point blogging routine for the year's like from start to finish.
1. First, Finding Ideas to Write About. Ideas come to me in different ways particularly when I'm touring someplace new. However, if it's unsafe for me to travel or explore like now, I get inspiration from everyday conversations, television and radio programs and dreams (no kidding) to mention a bunch.
2. Being Inquisitive and Researching. When I'm sure of my next blogpost, I proceed to ask questions from relevant sources and do some tedious research.
This is mainly important because I constantly work to produce genuine content incapable of misleading adventure seekers. A typical example is my write-up on okada (a primary means of transportation in Lagos) that took almost a week to complete!
3. Structure, Content Writing and Development. If you could spend enough time going through my write-ups, you'd notice that for the most part they come in listicles and here's why…
Each blogpost is different but if you run a niche blog umm not so much, since my ideas are now all over the place and in random incomprehensible notes, I begin to pen suitable subhead titles and bullet points to fit my form of writing.
Doing so leaves room for more and more content writing and offers the reader less confusion over my blogpost.
To make things even more interesting, during development, I go over, add and extract relevant points and use great stories to pass on information. I guess this is why my article, Should You Be In Lagos Traffic Right Now? got quite the attention.
Ronke's story is so relatable.
4. Proofreading and Backlinks. I can't hammer this one enough because even with all the proofreading some of the best bloggers still go on to make grammatical mistakes.
I read my drafts up to seven times before hitting the publish button and if there's anyone I trust with my content, I give em to check for errors too.
Although I do not have faith in such programs, they're some awesome applications off the internet like Grammarly which automatically scan for mistakes.
After proofreading, I cleverly study my post and insert backlinks just as I've done in seven specific bits of this article. Backlinks are easy to add in the WordPress editor like here, here and here.
It's simply the chain icon.
5. Image and GIF Surfing. Aside from having a personal touch, one of the few things that make blogposts different from other publications are colourful images, graphics and GIFs.
They spice up your articles and make them more fun to read.
I don't joke with this crucial point and when I can't get the best pictures off the internet, I use royalty free images from Pexels.
6. Designing Pins for Pinterest. It's very easy when you have cool apps like Canva at your beck and call. I prefer using the already made templates with little edits here and there.
7. Making Transfers to WP Editor. For a good number of reasons, I hate to write my drafts in the nice ol' WordPress editor. This way, they're no bugs, laggings or errors that interrupt my creative juices.
Since I have installed Simplenote, I actually copy and paste my text onto the Classic or Block Editor (I use both steadily).
Get Enlightened: TOP FIVE ALTERNATIVES TO TRAVEL BLOGGING IN 2020
8. Tinny Bit of SEO and Scheduling. I'm no PRO when it comes to Search Engine Optimisation but what I do know is that alt tags, post tags and meta description are super important to making my articles searchable.
But then, in case you may be asking, what exactly do these terms mean? I'll try to explain in all simplicity.
Alt tags are basically attributes that define images in your blogpost. For example, an alt tag could be, "black woman shopping at the grocery store."
Post tags help viewers across the WordPress community discover what you're writing about. They're accessible in the post settings menu and examples can include, Blogging Tips, Blogiversary, Nigerian Travel Blogger or more topic specific like Nigeria Jollof Recipe.
A meta description is just a post excerpt. It's a summary of your web content displayed on search engines.
After I put these three entities in place, I go ahead to hit the schedule tab on my editor. I usually have my articles ready beforehand and I aim for nine a.m. on Mondays and eleven a.m. on Thursdays because those are my best days.
9. Re-editing, Checking Out Previews and Re-editing Again. On a frequent note, I make necessary changes to my articles and preview.
If I'm happy with how the write-up finally appears, I take a nap but if it's the opposite, I edit once more and preview again and again and again until the images, embed content, text, pins and GIFs go hand-in-hand.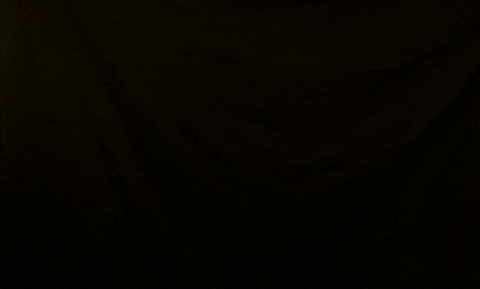 10. And Finally, Spreading The Word! The power of social media and word of mouth should never, I repeat, should never ever be underestimated in this current day and age.
I speak a lot about my social network usage but for the sake of this article, I'll be going over my easy as pie social hacks again.
On Pinterest, I pin graphics exactly like the one below to specific boards after publishing. This in turn drives traffic from the platform and even though I've hardly got up to twenty followers, I get a couple saves daily.
Now can you imagine if I was very active?
Facebook is what I like to call my slow-and-steady network. It's quite hard to grow a page when compared to other social media but I always share my blog links and videos there.
I get personal on Twitter with my life experiences, observations and societal commentaries. To promote this blog, I share links, pictures and even videos which get massive retweets and engagement on some good days.
On my WhatsApp, I update my status with blog graphics, fun notes and links to my latest articles. And when I'm catching up with friends who are sometimes also my biggest fans, I leave a link or two for em.
Instagram is another playground for retelling my blog stories, I make fun and engaging videos that encourage my viewers to click through to this website.
I believe that bloggers regardless of niche and whether upcoming or professional should promote their content on social media and you need to know, this isn't a one-off process.
Cornerstone content should be recycled daily on different networks and one of the brilliant and stress-free ways to do this is with automation tools like Hootsuite (I can vouch for Hootsuite a 100%) and Buffer.
Conclusion
My friend, did I say this wasn't going to be long? Oh, I'm so sorry but the words just kept coming. I hope you enjoyed reading tho?
I'm quite sure you could've learnt a thing or two from my intricate blogging routine, maybe a new way of blogging or an improvement to work on perhaps.
Over To You!
Thanks for hanging out with me today and as always, I invite you to keep the conversation on in the comment section.
Do you think blogging routines are necessary? What's that one step in your routine that you never skip when writing a blogpost? How do you promote your blog on social media? Should more bloggers be on Pinterest?
I'm waiting to hear from you so kindly leave a reply.
Cheers.
---
Connect with me now!